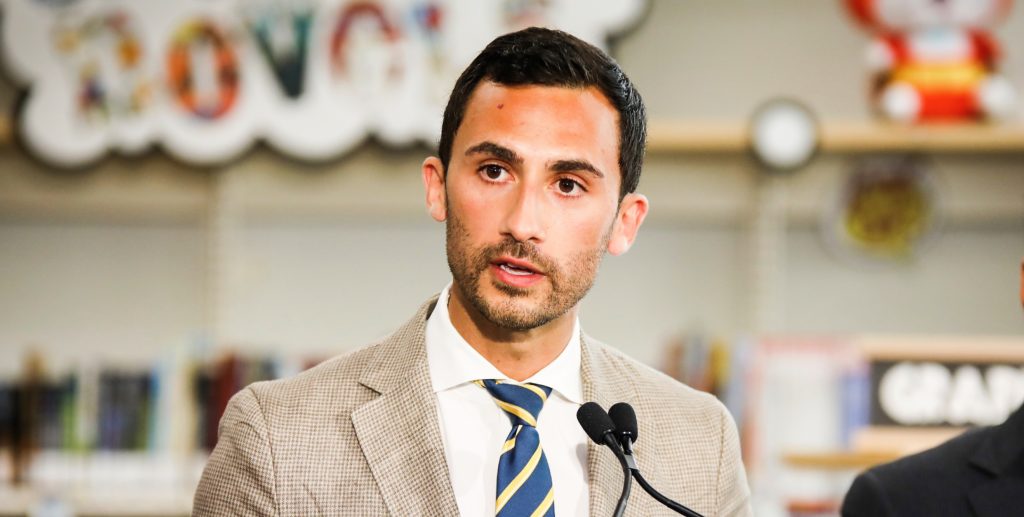 By: Laura Steiner
Ontario is enhancing its COVID-19  safety protocols and expanding at schools.  The announcement was made by Education Minister Stephen Lecce at a press conference Monday.
"To protect Ontario students and staff, and with the aim of reopening all schools, we have again strengthened our plan with tougher measures and new investments, Lecce said. The program is part of a $1.6 billion, of which $381 million will come from the federal government's Safe Return to Class Fund.
The additional measures include:
Provincewide access to targeted asymptomatic testing for students and staff, using a combination of lab-processed PCR and rapid antigen tests;
Mandatory masking for students in Grades 1-3, including outdoors where physical distancing cannot be maintained;
Enhanced screening of secondary students and staff;
New guidance discouraging students from congregating before and after; and
Temporary certification of eligible teacher candidates who are set to graduate in 2021 to stabilize staffing levels, following high levels of absenteeism.
"With these enhanced measures, we are making good progress towards a province-wide return to in-person learning, while keeping the safety of children, teachers and schools at the forefront," Ontario's Chief Medical Officer of Health Dr. David Williams said.
The province has also made steps in order to address teaching shortages caused by COVID-19. They introduced new measures that will allow the Ontario College of Teachers to license teaching candidates still at school.  The measure will create over 3300 temporary new positions. Emergency childcare will continue beyond February 1, for eligible frontline workers.  A formal return-to-school date will be announced on Wednesday.