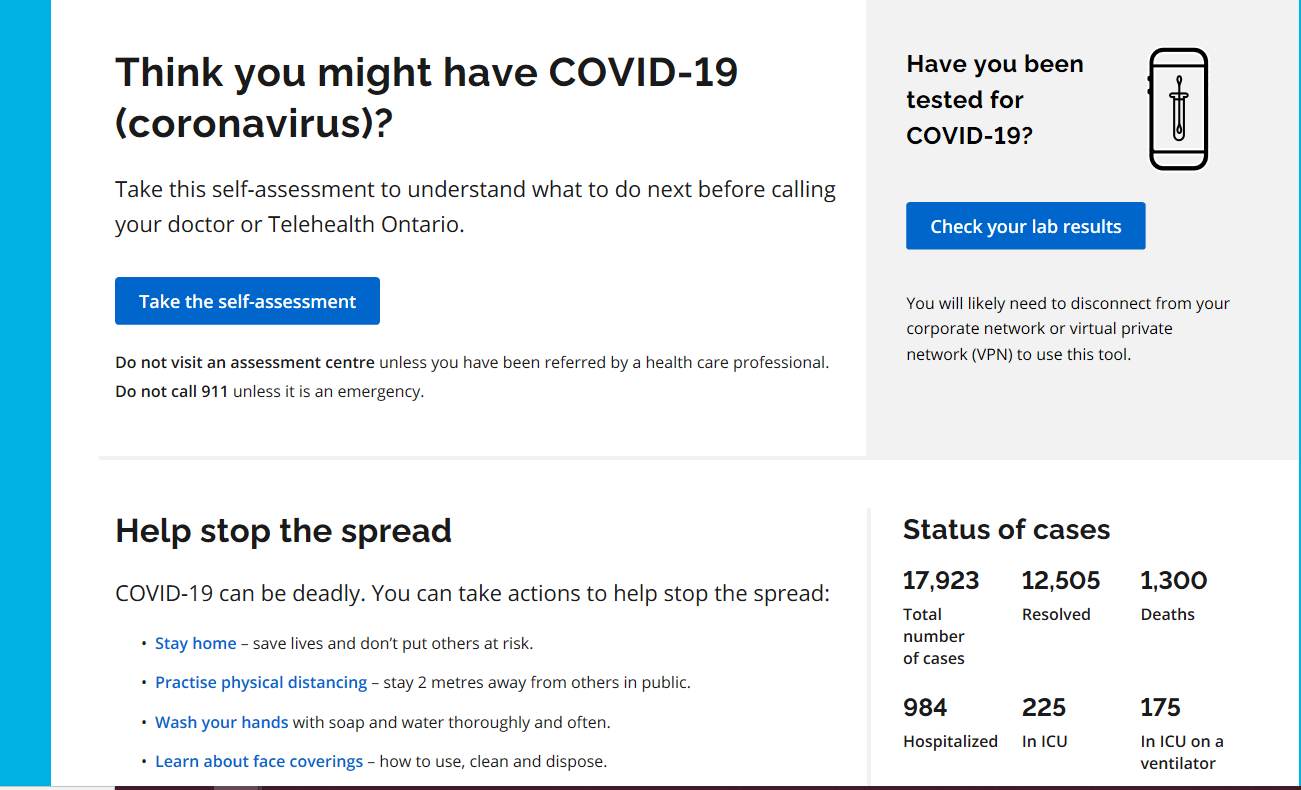 Ontario has increased its testing capacity, and contact tracing efforts for COVID19.  To-date the province has carried out 342,000 tests in environments such as long-term care homes, group homes, shelters, hospitals, and emergency childcare centres.
"We've been working around the clock to establish and robust testing regime, which, is critical in or fight against this deadly virus," Premier Doug Ford said.  The increased testing capacity is thanks to a partnership with Ontario Health, Public Health Ontario, local health units, and hospital, as well community labs.  The province makes results available online generally within 24-48 hours through an online portal
The new testing network consists of more than 20 organizations and is coordinating and leveraging the diverse expertise located throughout the province. This is being achieved through daily check-ins and processes that address operational needs, such as:
Levels of supplies, expected supply consumption per day, inventory replenishment and other supply chain issues
Equipment information
Technical capacity and advances
Test turn-around times and the shifting of test samples to laboratories that have spare processing capacity
Ongoing scientific and technical review of test performance
Alternative approaches to processing
Emerging technology
"Thanks to the joint efforts of this diverse group of health experts we have dramatically expanded the scale and scope of COVID-19 testing provincewide and have emerged as a national leader," Health Minister Christine Elliott said.  The province recorded 370 additional cases overnight.