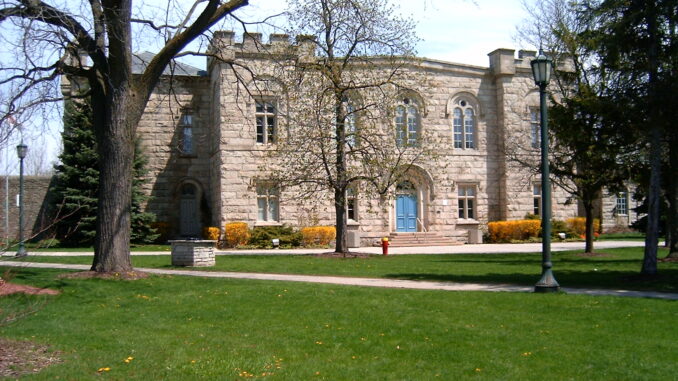 By: Laura Steiner/ Editor
Milton Town Council met July 9 in an emergency meeting to discuss a potential bylaw that would make wearing a non-medical face mask/ covering mandatory. The move is part of the Town's fight against COVID-19.
There were two approaches discussed. The first was a motion proposed by Ward 3 Councillor Rick Di Lorenzo and seconded by Kristina Tesser-Derksen. The motion would see the Town propose a temporary municipal bylaw to make wearing masks mandatory in enclosed public spaces. It was voted down in a 5-4 vote.
The second was a motion brought forward by Regional Councillors Mike Cluett, and Zeeshan Hamid was to ask that the Region of Halton to pass a bylaw at its upcoming council meeting July 20. "A region-wide approach makes the most sense as Halton residents move across municipalities in the course of their daily living, leisure or work," stated Mayor Gord Krantz. The Region of Halton is responsible for the public health of residents living in all four Halton municipalities.
Cluett confirmed that the Region would be presenting a bylaw at the July 20 meeting. "We have to go all in on this," Regional Councillor Colin Best said. The motion follows a similar move by Oakville Council made earlier in the day. The agenda for Halton Regional Council's next meeting is available here . The bylaw will be made available for public comment sometime today. The meeting takes place Wednesday July 15, 2020 at 9:30 a.m.