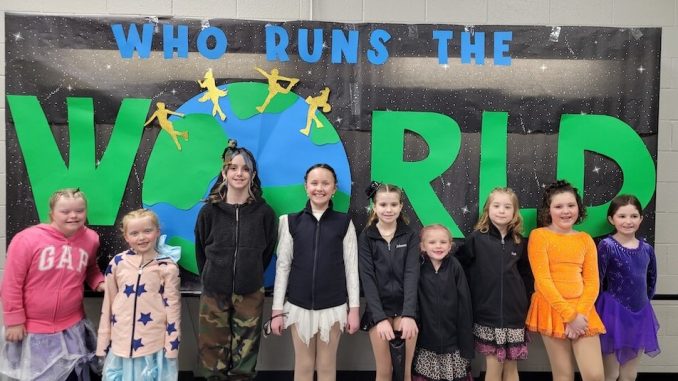 By Tilbury Times Reporter
Last weekend, over 100 skaters of the Tilbury Figure Skating Club participated in the annual 'Carnival' after a two year pause due to COVID.  
"We filled the main spectator area at the arena with over 500 friends and families of the skaters.  The community support was amazing!" said Chantelle Meadows, one of the organizers of the event. 
"This year we strived to bring quality recreational programming to the youth in our region.  With that, our club and its volunteers worked hard to ensure we followed all guidelines throughout the ever changing season and despite restrictions we were able to grow the club over the last two years."  
Meadows added that the club will continue to provide skating and powerskating for the youth in the community starting in September, when the arena re-opens.
Special thanks to sponsors St.Clair College, St.Clair College Alumni Association, South Kent Wind, Belle River Wind, Webber Naturals, Tilbury Auto Mall, Tim Horton's, Tilbury Dental Care and Dr. Pamela Bedereaux-Cayne.