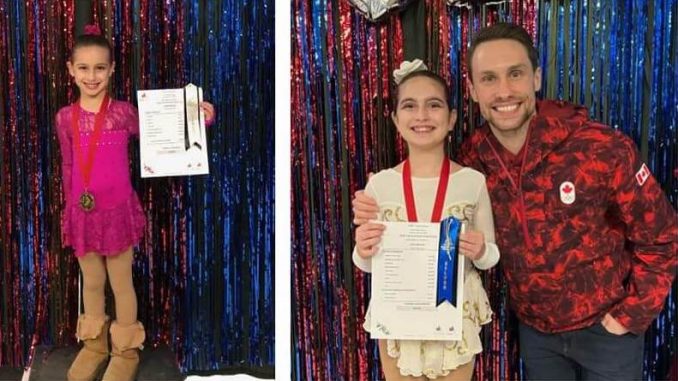 Congratulations to Jacklyn, Kaleigh, Josie and Lauren of the Tilbury Figure Skating Club! 
All four girls did an amazing job this past weekend performing at the Point Edward skating competition.
They received their medals from two time Olympian and three-time champion, Michael Marinaro, who began his skating career at the Point Edward Skating Club and just arrived home from the 2021 Olympics in Beijing.
The girls are coached by Deb Daigneau. You can learn more about the Tilbury Figure Skating Club at tilburyfigureskatingclub.com Or visit their facebook page.