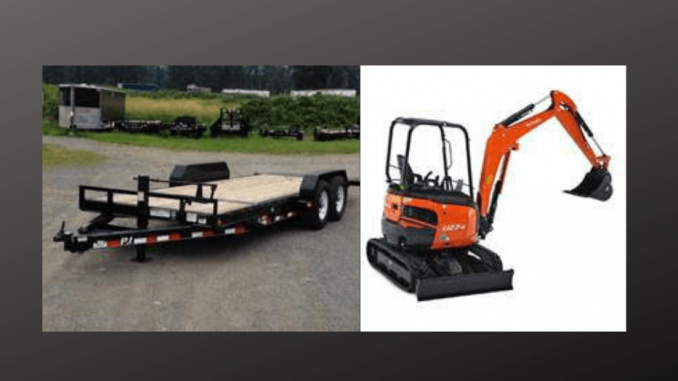 Sometime overnight on February 23rd, 2022 a 20 ft PJ Trailers brand flatbed trailer and Kubota Model U27-4 excavator was stolen from a job site on Keil Drive North in Chatham.
The estimated value of the stolen property is $46,000.
Anyone with information can contact Constable Andrew Craven at andrewc@chatham-kent.ca.  Anonymous callers may call Crime Stoppers at 1-800-222-TIPS (8477) and may be eligible for a cash reward.
The stolen property will be similar to the images.