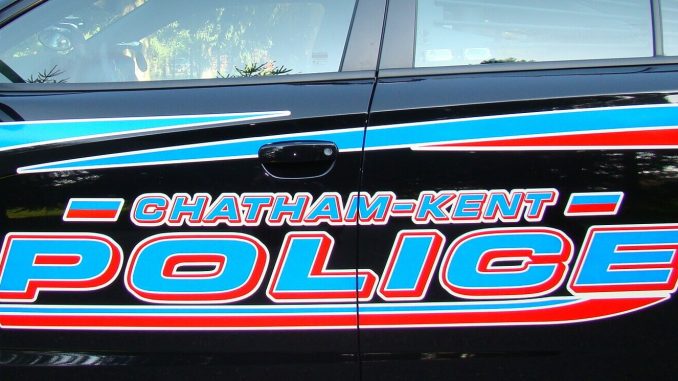 The Chatham-Kent Police Service responded to 219 calls for service in the last 24 hours. Three people were arrested on an outstanding warrant.
Police Looking for Assistance in a Break and Enter 
The Chatham-Kent police are looking for information regarding a break and enter in Ridgetown.
Sometime between February 16 and February 17, unknown suspect(s) forced their way into a warehouse on York Street West.  Approximately $13,000 worth of equipment was stolen, which included a Lincoln Welder Ranger, Lincoln Welder Power Migs, Metabo Gringers, a Fein Grinder and a desk top computer.
Anyone with information is asked to contact Constable Kelly McCormack at 519-436-6600 mailbox #85118 or kellymc@chatham-kent.ca.  Anonymous callers may call Crime Stoppers at 1-800-222-TIPS (8477) and may be eligible for a cash reward.
Man Arrested for Failing to Attend Court 
Last night at approximately 11:00 p.m. police responded to a suspicious person at a local business in Chatham.
Police located the man and learned there was an outstanding warrant for him.
The 40-year-old Chatham man was arrested for failing to attend court. He was transported to police headquarters and held pending a bail hearing.

Clear you're Windshield
The most important function of your windshield is to allow you to navigate safely.  Remember, that operating a vehicle with a snow-covered windshield is not only dangerous, but against the law.  During the winter months, make sure you have a snow brush and ice scraper in your vehicle.  Motorists in a hurry often only clear the windshield; please take the extra time to clear all windows of your vehicle.
It is an offence to drive with an obstructed view.  Having no clear view to the front, sides or rear of your vehicle may result in a $110 fine.