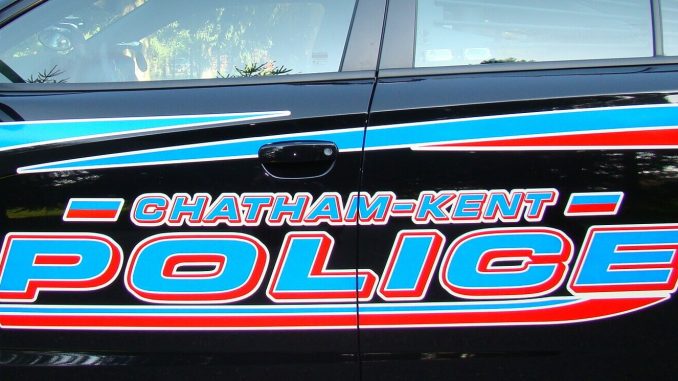 The Chatham-Kent Police Service responded to 179 calls for service in the last 24 hours. Eight people were arrested. Four on outstanding warrants.
Woman Charged with Assault 
On February 8, 2022 police began an investigation regarding an altercation between two women.
Though investigation it was learned one woman struck another while engaged in a verbal argument.
Last night the woman was located and arrested for one count of assault. She was later released with conditions and a future court date of April 13, 2022.
Man Arrested for Theft 
Last night at approximately 8:00 p.m. police responded to the Walmart in Wallaceburg for a theft complaint.
Police received information from The Loss Prevention Officer a theft of $350 in product has been witnessed. The location and a description of the person was provided.
Police located the 32-year-old Wallaceburg man outside the store. He was arrested for theft under $5000 and possession of stolen property under $5000. He was subsequently released with a future court date of April 20, 2022.
Collision leads to Impaired Driving Charges 
On March 8, 2022 at approximately 1:00 a.m. police responded to a single motor-vehicle rollover in the area of Kent Bridge Rd and Baseline Road.
Upon arrival police found there were no injuries sustained as a result of the collision.
The driver, Dustin Sharp, 31 years, of Wallaceburg was arrested for having a blood alcohol concentration exceeding the legal limit. He was released with conditions and a future court date of March 30, 2022.
March Is Fraud Prevention Month
Police continue to receive reports of suspicious phone calls from people purporting to be from the CRA, legal or financial organizations.  Scammers may use threatening language or an aggressive tone to scare you into making payments.
The Chatham-Kent Police Service would like to remind everyone that personal or financial information should never be given over the phone, especially if you didn't initiate the call.  If you receive a suspicious email, please refrain from clicking any links, and delete the email immediately.
Also, financial institutions will never ask for payment in the form of gift cards.
For more information on how to recognize and protect yourself from a scam, please see https://www.canada.ca/en/revenue-agency/corporate/security/protect-yourself-against-fraud.html