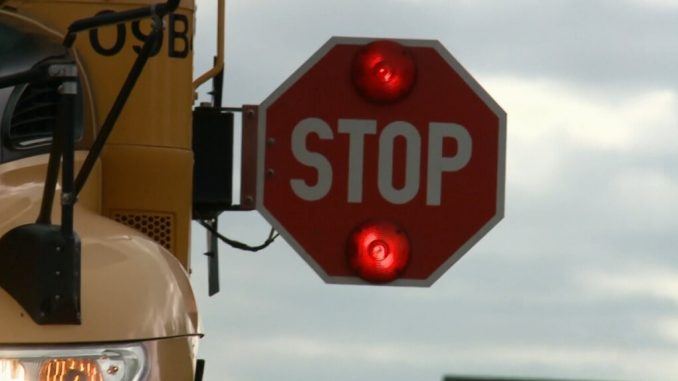 Tilbury Times Reporter
The Ontario Provincial Police is reminding residents of Essex County that passing a stopped school bus with its upper red lights and extended arm flashing is not only against the law, but extremely dangerous.
 Interesting Facts: 
Each school day in Ontario, approximately 800,000 students are transported in 18,000 school vehicles traveling nearly two million kilometres.

Ontario has approximately 54,000 school bus driver licence holders.

School vehicle injuries represent less than one percent of total road injuries to youth in Ontario.

School vehicle fatalities represent less than one-half of one percent of total road fatalities affecting youth in Ontario.

When a school bus fatality does occur, it is most likely to happen outside the school bus when students are entering or exiting the bus.
Vehicle owners need to be aware that if the driver can't be identified, the owner can be charged for the offence provided the licence plate number is obtained by any witness.  
Essex County OPP is reminding motorists that drivers or vehicle owners will be charged if their vehicle illegally passes a stopped school bus. Fines range from $400 to $2,000, plus six demerit points.
Our children are our future and each of us has a role to play in keeping them safe.