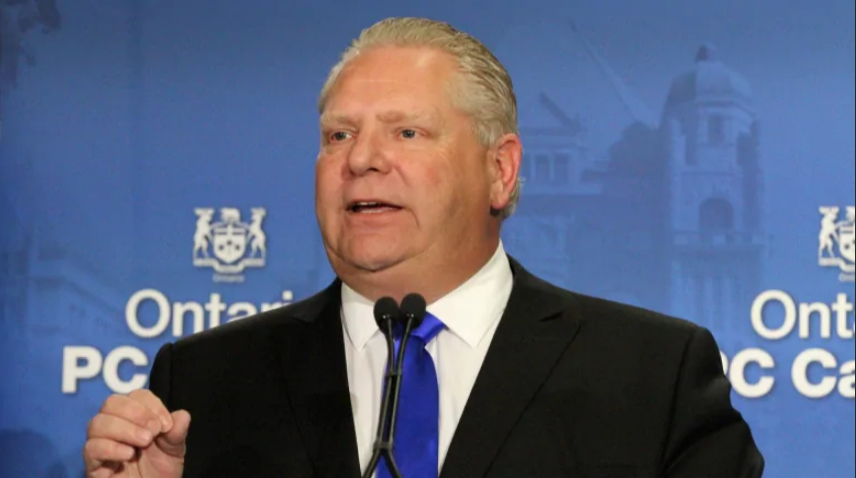 By: Laura Steiner
The province of Ontario is extending the current stay-at-home orders until June 2, 2021.  Ontario Premier Doug Ford made the announcement at a Press Conference earlier today.
"While we are seeing positive trends as a result of the public health measures put in place, we cannot afford to let up yet," Ford said.  The provincial case rate was at 134.9/ 100,000, with a positivity rate over 2.5%.  The extended  shutdown was prompted by the third wave pressuring the healthcare system in the hopes that will give time for vaccines.  Ontario Chief Medical Officer of Health (CMOH)Dr. David Williams has said he'd like to see daily case counts under 1,000 before the province reopens businesses.
The province will also offer first shots of the Pfizer vaccine to students between 12 and 17 years of age.  "Expanding vaccines to youth 12 and up will bring us one step closer to normalcy for our students," Education Minister Stephen Lecce said.  The shot will be available beginning the week of May 31, 2021 at dedicated youth and family clinics through to June 21, 2021.  The province will work to offer second doses through the public health Units (PHU) by the end of August.  Meanwhile, students will remain at home learning on a remote-learning basis.  Officials continue to evaluate data to determine whether it's possible to return on an in-person basis this school year.
The current stay at home order began April 8, 2021."By continuing to strictly follow all measures, we can further reduce transmission of the virus, safeguard hospital and public health capacity, and save lives." Williams said.  Halton Region reported 93 cases of COVID19, with 32 coming from Milton.  Halton hospitals have confirmed 78 cases of COVID19, with 29 in ICU.