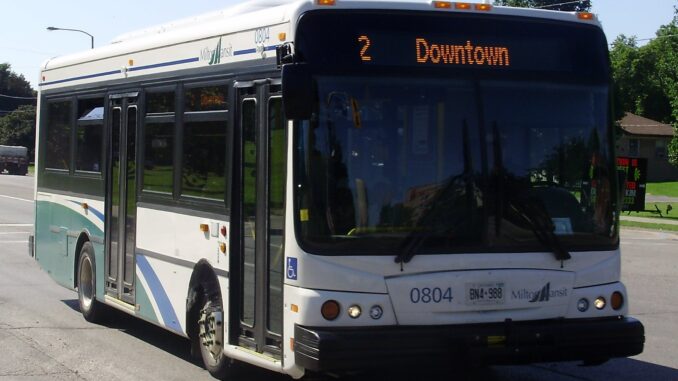 Milton Transit has launched a mobile ticketing app to allow customers a contactless and cashless fare payment option. The initiative is part of a partnership with Token Transit.
The app was rolled out on Monday and allowed customers to purchase and activate Milton Transit passes and tickets using their smartphones before boarding the bus. "Giving customers the option to purchase tickets and passes online is a game-changer for Milton Transit, especially during COVID-19, when people are trying to limit in-person interactions," said Tony D'Alessandro, Manager, Milton Transit.
Token Transit, in combination with Milton Transit's other digital solutions such as TransitTracker and MagnusCards, gives customers access to service and trip planning information on the go, making it easier to use the system.
"Milton Transit is continuously adopting new technologies to meet the needs of our growing community," D'Alessandro "The Token Transit app is great option for cashless travel on Milton Transit and it will seamlessly integrate into the lifestyle of both current and new customers."
For more information about the Token Transit app and download link, visit Milton Transit's website.
To access real-time scheduling and route information, check out TransitTracker.