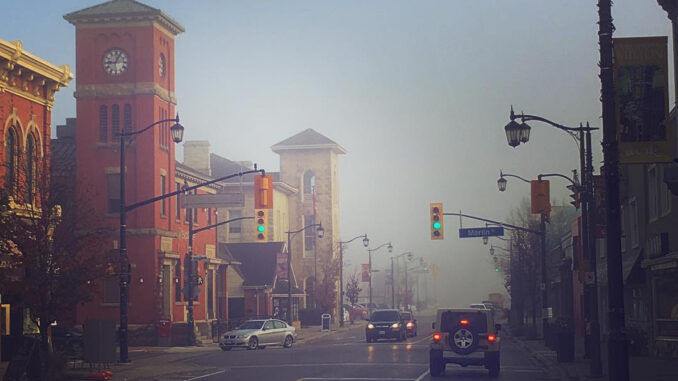 Milton Council voted unanimously to support the local business community with a new Outdoor patio expansion program. The initiative will start when Halton officially enter stage two of Ontario's reopening framework.
"Our local restaurant industry has been greatly impacted by COVID-19 pandemic," Mayor Gord Krantz said. Stage two allows for the reopening of restaurants with outdoor dine-in areas only, and expanded seating areas.
The Town has established a web portal where businesses are able to submit applications online. Staff will work with applicants to ensure public safety measures such as fire code compliance, physical distancing signage, pedestrian access and safe vehicle circulation are in place. "Town staff have worked quickly to ensure we have a streamlined process to accommodate temporary outdoor patios," Town Chief Administrative Officer Andrew Siltala said. The web portal is now live. Council also voted to waive fees associated with the exception of legally required nominal fees.
The new measure is vital to the survival of some businesses. Eddie Oliveria owns Eddieo's Pourhourse and Kitchen. Oliveria was a delegate to the council meeting. He has had to layoff 35 staff because of the pandemic. At the same time, it's allowed him to develop a takeout, and delivery business. "If I had Harry Potter's magic wand, I'd want everyone to understand we're in this together," he said.
Businesses face approximately 35 weeks to return to pre-COVID-19 numbers. "We get help or we fold," he added. Because of physical distancing requirements, Eddieos can only serve half the patio (25 customers). Stage 2 begins Friday morning at 12: 01 a.m.