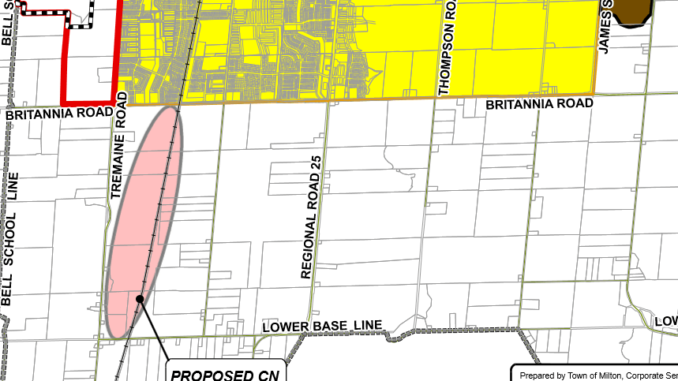 Milton Says NO, and Milton Residents Against Intermodal Locations (Milton RAIL) have taken their fight against the CN's proposed Intermodal to the floor of the House of Commons.
The two advocacy groups have put their collective efforts into a postcard mailing campaign aimed at seventeen different ministries ahead of a final cabinet decision. They have now created an e-petition to be presented by Milton MP Adam van Koeverden asking that the project be refused.
The project proposed by CN in 2015 would see the company build an intermodal facility on a 400 acre plot of land in southwest Milton. There has been strong community opposition to it, including a court challenge from the Region of Halton on jurisdictional issues. They have chosen to go through a federally regulated process via the Canadian Environmental Assessment Agency (CEAA) instead of filing applications with the municipality under the Planning Act.
The petition describes in detail the reasons the federal government should decline including proximity to population, and environmental as well health and safety implications. It ends with "The health and safety of Halton residents should matter most." For more information and to sign the petition visit this website. The petition closes August 17, 2020.
The Canadian Environmental Assessment Agency (CEAA) has opened an opportunity for public comment on conditions for an environmental assessment. To participate visit the agency's website. The commenting period ends August 21, 2020. A final decision is expected in September.