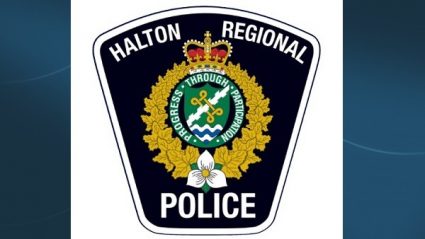 By: Laura Steiner
Halton Regional Police Service (HRPS) has fielded 343 domestic violence or Intimate Partner violence (IPV) calls over the course of last month.
They were called to one home where the house in total darkness, and the nothing could be seen or heard from it.  After gaining entry, they located a male, and his common-law partner who had multiple red marks and bruising on her upper body. The male had been drinking for several hours and two children reported hearing slapping, yelling, and loud noises throughout the night.
The male was charged with Assault, Assault causing Bodily Harm (Choking, and forcible confinement.  The woman was admitted to hospital for her injuries, and then referred to the HRPS Victim Services' Unit.
The unit assists with victim care, and through the Victim Quick Response Program (VQRP+) can provide short-term financial support toward essential expenses for victims of violent crime.
HRPS believe this is part of a trend that dates back to the start of the COVID19 pandemic .  They estimate that they could attend as many as 4,000 IPV calls over the course of this year, if the trend continues.
They urge victims, or their family and friends to contact HRPS or Halton Women's Place if Intimate Partner violence (IPV) is taking place.  Halton Women's place continues to offer  services including a 24 hour crisis line at: 905-878-8555 or 905-332-7892.