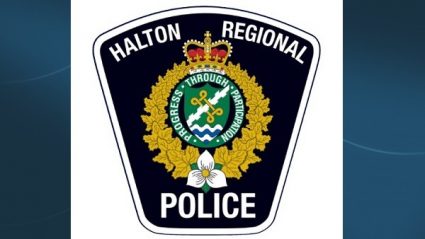 By: Laura Steiner
The Halton Regional Police Service (HRPS) is issuing a Public Alert over a cluster of five non-fatal drug overdoses overnight October 21-22. Four of the overdoses happened in Oakville, while one happened in Burlington.
HRPS believes Fentanyl was involved in three of the five overdoses.  Purple fentanyl was involved in two of them.  Two victims were revived by CPR or naloxone or CPR administered by police officers, or bystanders.  All survived as a result.
HRPS issues the following tips on Drug use:
Never use alone: If you use drugs with others, don't use at the same time.  Their presence can save your life.  If using alone, HRPS advises to download the "Brave App" which connects those using with an ally to talk to, and monitor your usage.
Know your tolerance: First use a small amount of the drug to check its strength. Some drugs can be contaminated by or cut with other agents such as fentanyl, which is potentially fatal in small doses.
Carry naloxone: Naloxone can temporarily reverse an opioid overdose.  It's available for free at Halton Region clinics, Halton Region Exchange Program (Exchange Works), and select local pharmacies.
Call 9-1-1:   Overdoses are considered medical emergencies, and the Good Samaritan Drug Overdose Act protects citizens including youth from being charged with offences such as simple possession for calling 9-1-1 in an emergency.  These protections extend to even those experiencing the overdose.
HRPS has attended 33 overdoses this month alone.  13 of them have been in the past week.