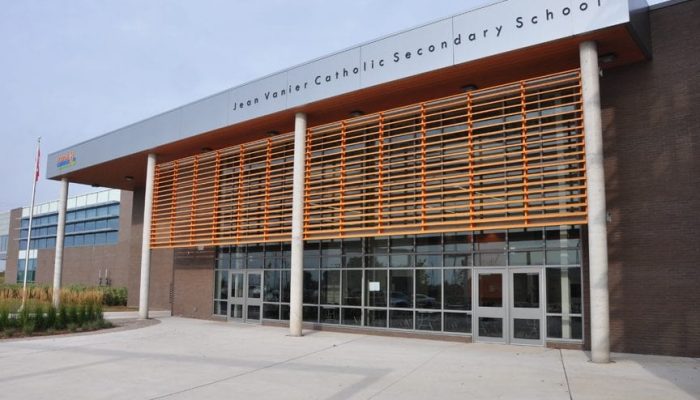 By Laura Steiner
The Halton Catholic District School Board has voted to re-name Milton's Jean Vanier Catholic Secondary school.  The move comes in response to allegations came to light in January that Vanier, sexually abused at least six women.
The allegations stem from an internal report issued by the charity L'Arche in late February.  L'Arche is a charitable foundation created by Vanier to help those with intellectual disabilities live a normal life.  The group operates 149 communities in 37 countries worldwide.
HCSDB Director of Education Pat Daly issued a statement in February.  Daly is a former principal at the school. "Our thoughts are with the women who were victims of this abuse, with the members of the L'Arche community, and with the members of our own Jean Vanier Catholic Secondary School community who are hurting as a result of this disturbing news," he said.  The allegations span at least a 35 year period from 1970-2005 .  The internal report does not rule out the idea of more victims according to the CBC.
The idea of renaming the school first came up at an April 14 policy committee meeting.  Milton Trustee Marvin Dutatre seconded a motion asking for a name change "forthwith," which was approved.  The motion was forwarded to the full board meeting April 21, 2020 where it was decided that future school names would be limited to saints.  Jean Vanier died of thyroid cancer in 2019.