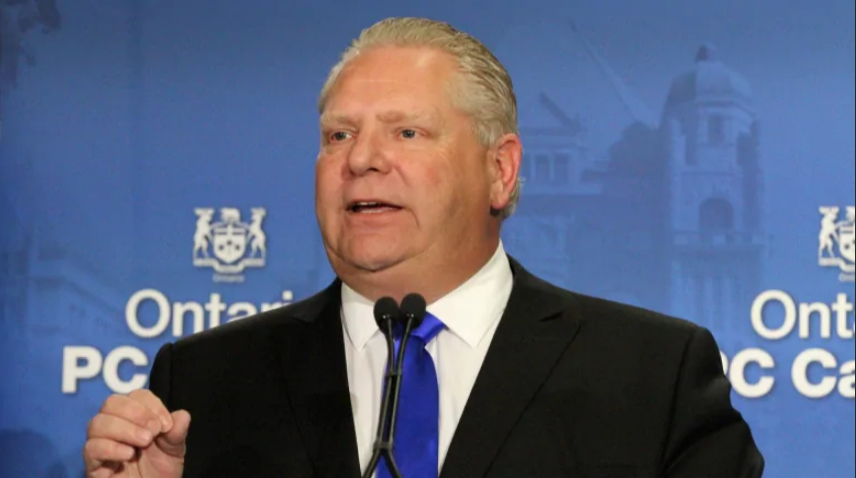 The Ford Government is looking at different ways to protect the public from COVID-19 during the reopening process. The PC's have proposed legislation that would see a measure of flexibility introduced in order combat the ongoing virus.
The proposed legislation looks to blend economic recovery with public safety. "If passed, the proposed legislation would allow us to chart a responsible path to economic reopening and recovering without putting all the progress we've made in fighting this virus at risk," Ford said.
The "Reopening Ontario Act, 2020" proposes the following measures:
Continue emergency orders in effect under the Emergency Management and Civil Protection Act (EMCPA) under the new legislation for an initial 30 days.
Allow the Lieutenant Governor in Council to further extend these orders for up to 30 days at a time, as required to keep Ontarians safe.
Allow the Lieutenant Governor in Council to amend certain emergency orders continued under the EMCPA if the amendment relates to:

labour redeployment or workplace and management rules;
closure of places and spaces or regulation of how businesses and establishments can be open to provide goods or services in a safe manner;
compliance with public health advice; or
rules related to gatherings and organized public events.

Not allow new emergency orders to be created.
Allow emergency orders to be rescinded when it is safe to do so.
Extending and amending orders under the emergency act would be limited to one year unless approved by the legislature.
NDP Demands More Accountability
Opposition leader Andrea Horwath has pledged her party will examine the legislation. They are already taking issue with the proposed reporting procedures. "Less accountability and less transparency is exactly the opposite of what Ontarians need from Ford. By giving itself a year or two of extraordinary powers, it sounds like the Ford government is trying to give itself all the power with none of the accountability, debate or reporting requirements," she said in a statement posted to the NDP's website.
Ontario has reported another 112 new cases of COVID-19. 28 of 34 public health units are reporting fewer than five cases. Windsor-Essex officially entered stage two of reopening as of 12 midnight this morning. Health Minister Christine Elliott says she's waiting for another week's data.