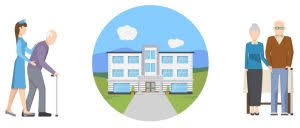 The province of Ontario has added long-term care homes to its long-term care table.  The group made up of government officials and medical personnel is responsible coordinating the pandemic response in Long-Term Care.
"The Incident Management System Long-Term Care Table has been able to drive immediate decisions and resource deployment for urgent issues facing the sector, at a time when clear direction and communication is critical." said Long Term Care Minister Merrilee Fullerton.  The province has completed testing of long-term care residents and staff, and is starting a second round of testing.  164 outbreaks have been resolved.
Canadian Armed Forces personnel were assigned to help in Long Term Care Homes in April for a 30 day deployment.  May 27, the province requested the deployment be extended following the release of a report detailing allegations of neglect in Long-Term Care.  The province has promised a commission of inquiry.