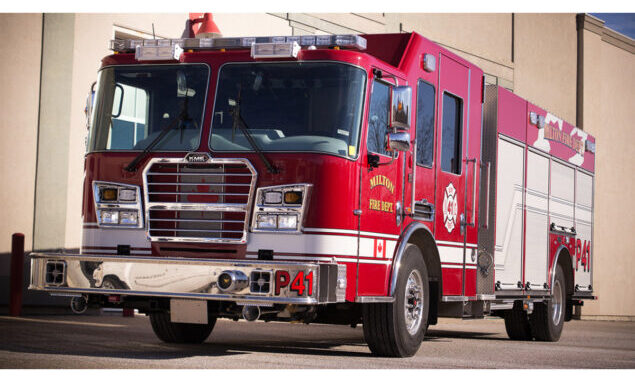 The Town of Milton has gained new firefighters. 11 recruits successfully completed the 2019 training program, and joined the Town as part time firefighters.
"This is the first to graduate in these uncertain times as we face a pandemic," Acting Fire Chief Kevin Foster said. The program included courses in fire chemistry, fire attack, self-contained breathing apparatus, and search and rescue.
Foster realizes the increased importance of emergency services. "First responders are on the frontlines protecting our community and these new firefighters are needed now more than ever," he said.
The Milton Fire Department has cancelled the graduation. They'd like to extend congratulations to: Ryan Melanson, Taylor Burgess, Daniel Kearns, Kevin Wouters, Jake White, Ryan Hassall, Eric Loughlin, Wayne Moyer, Jonathan Wahab, Martin Brain and Heath Gaskin for completing the program.