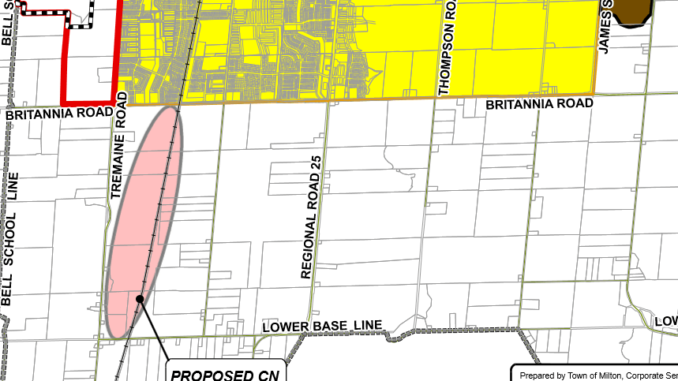 By: Laura Steiner
Let's do a thought experiment.  Put yourself in the position of CN Rail.  You've just spent six years worth of consulting fees, lobbying fees, and court costs, only to get to a yes with over 300 legally binding conditions attached to it.
You know by now, that the community is against you.  Two citizens' groups have formed against your project.  There have been protests, postcard campaigns, and letter writing campaigns.  Petitions presented by the current MP Adam van Koeverden.  The former MP Lisa Raitt even spoke at public hearings against your project.  And the province? They joined the Region of Halton in a constitutional challenge on jurisdiction because you chose not to go through the normal planning processes described in the province's Planning Act. The Town of Milton has an official position against your project.  The local council here is  unanimously against you.  In short, nobody wants your project here.
I look at it, and I'd say no, it wouldn't be worth it.  These restrictions affect every section of the business.  There are limits on the amount of containers/ year (450,000).  There are very specific instructions on consultations, and community liaisons.  Requirements to report on a yearly basis about most adjustments made to the property, its impact on the environment on human health and publish them for all to see.  CN can't even sell without thirty days' notification.
The community will be watching this project and the minute one of those 325 conditions is violated, it'll be tested in the courts.  All will be quiet until the next perceived slight, and that'll be… you guessed it back in the courts. It's a disruptive way to do business, and won't earn any new friends.  But so is attaching over 300 conditions to a potential development.  Either way, this isn't over.