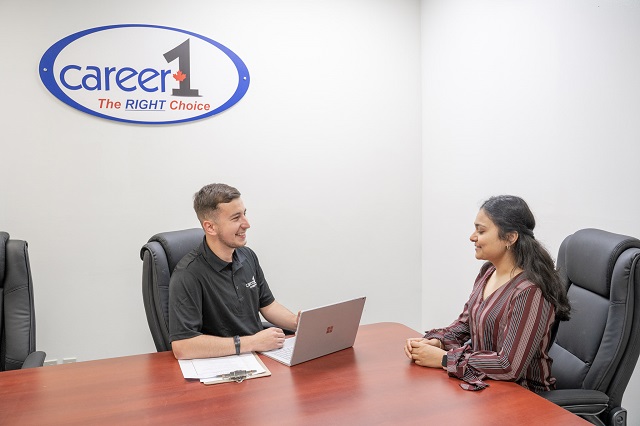 Finding and keeping a job can be challenging in the post-pandemic job market
Career1 is a well-known organization that strives to link workers and companies for advantageous, long-term working partnerships.
They are amongst the top agencies in the GTA employment market with offices in Mississauga, Brampton, and Toronto. Employers rely on them to locate skilled people for both temporary employment and permanent jobs.
From the employee perspective, partnering with Career1 can smooth the roadmap in the job seeking process, making it faster and more efficient, leaving the negotiations in the hands of Career1 can also lift a weight off the applicant shoulders, since Career1 will strive to get the employee the best deal possible, in fitting positions that allow and promote career growth.
Roman Lukashev, marketing lead at Career1, states that recruiting and hiring are is Career1's passion, with an Employees First approach. "We don't wait around for things to change. Instead, we're innovators in the recruiting industry."
This agency has successfully become the go-to place for job seekers to find the most suitable positions for their skills, with the fastest turnaround time to get hired, with all of their services free of charge for job applicants. Many of the top manufacturers and logistics companies in the GTA now choose Career1 as their exclusive provider for careers. They are regarded as one of Brampton and Mississauga's Top 10 Best Employment & Staffing Agencies.
For employees, Career1 offers a variety of positions, including general labour, warehouse work, manufacturing work, and many more, with the most competitive rates and best salaries, flexible hours, and insurance benefits.
The group also emphasizes the value it provides to companies, noting that it typically takes one month to find a qualified candidate; however, Career1 already counts with a large pool of highly qualified job seekers, making the process quick and easy.
How do they make this work?
Career1 offers a variety of Human Resource solutions, including temporary and permanent placements, payroll services, outplacement assistance, resume writing assistance, coping with job loss, and interviewing skills.
The hiring process entails interviewing candidates and ensuring that they have all of the necessary certifications and qualifications to work safely, while providing them with valuable information about the positions they are being interviewed for, including tips, company structure, career growth, and orienting them in order to hone their skills, or acquire new ones.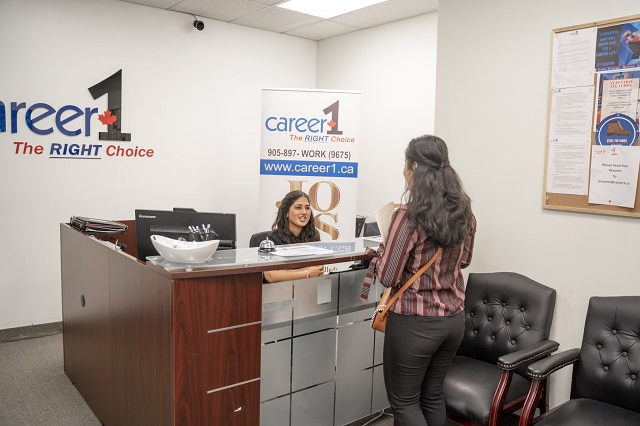 Career1 Recruiters act as negotiator and point of contact on behalf of both the company and the job seeker throughout the process, and provides both with all the necessary and valuable information about one another.
Amongst Career1 complimentary services for job seekers, the agency offers assistance and support to people that have been laid off or are having difficulties finding employment, including interviews, as well as help and orient newcomers to the country find suitable positions. The recruiters analyze and create a customized plan for each candidate in order to get them a job as soon as possible, in the most fitting positions available.
Interviewing workshops at Career1 include one-on-one practice, interview tips and tricks, resume polishing, and personal job search advice from consultants.
Also, Career1 hosts job fairs multiple times a month, which are great opportunities to speed up the job finding process, meet directly with different recruiters and join the pool of job seekers that Career1 constantly finds great jobs for, with the added benefits of networking with other professionals and job seekers in the many industries that Career1 hires for. These job fairs are in person, in one of the agency's offices, and are usually announced on their social media channels, like their Instagram and Facebook.
In addition to organizing job fairs, Career1 occasionally partners with different community centers, government organizations, and more in order to be available and ready where most needed, and become known to those that aren't aware finding a job doesn't have to be so difficult.
Whether you've been a Canadian for a long time or are new to the country, Career1's recruitment services can help you find a great job with career growth opportunities.
If you're interested in learning more about the agency and taking that first step towards your new career, visit their website at career1.ca.
You can also check out their Facebook, Twitter, Instagram, LinkedIn, and Yelp pages.
Get your career jump started!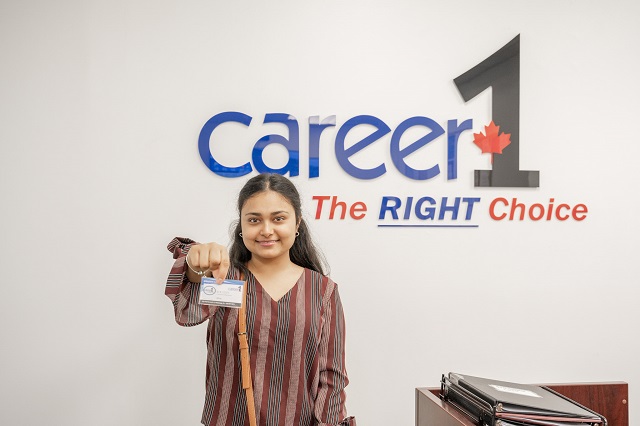 This content is made possible by our sponsor; it is not written by and does not necessarily reflect the views of the editorial staff.