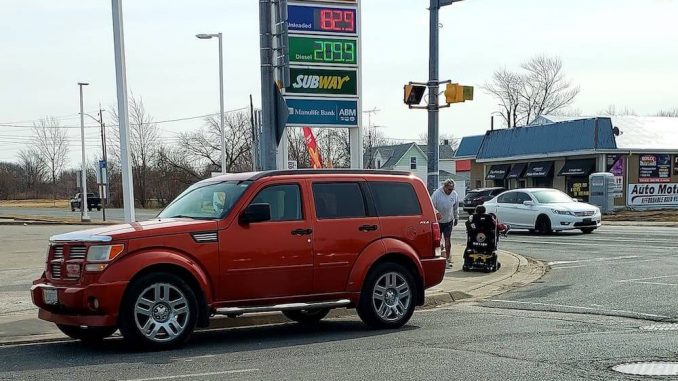 We are not talking about gas prices in the picture above. But you are welcome to comment below.
This guy is Tilbury's hero today. A lady had her wheelchair stuck on the curb and couldn't move. He pulled over and got out and helped her. Thank you. Photo by Joy Pearson Davis/Special to the Tilbury Times
Want to share beautiful pictures you took in your area? Please send your photos with details, including name and location, to our 
Facebook page
 or email 
contact@tilburytimes.ca
.