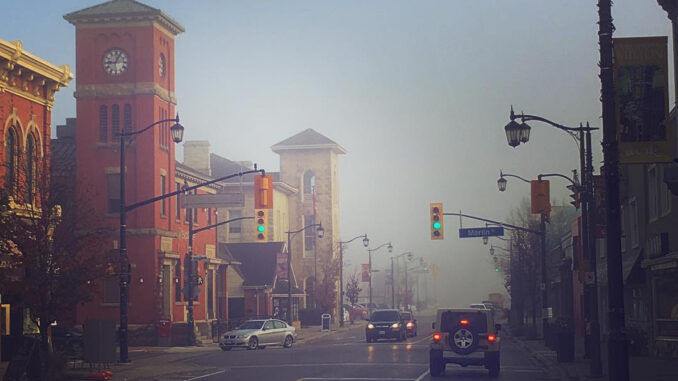 By: Laura Steiner
A few Milton related election notes as we head into the final week.  Things to keep in mind as we prepare to cast our ballots.
Affordability: I've been asked twice in recent days to pass on a question regarding a home equity tax to the Liberal candidate.  I haven't had a chance to do so yet, but I have checked their platform.  There's a section on page 23 entitled "Curb Speculation and House Flipping", which introduces the idea of an "anti-flipping tax on residential properties, and adds a requirement that they must be held for at least a year.  The section adds exemptions for: pregnancy, death, new jobs, and divorce.  For now, principle residences are exempted, but economists say a measure like this is useless they're included.  For now, the answer is no.  The Liberals do not plan to tax the sale on principle residences.
CN Intermodal: I thought given the anger against the approval earlier means it would play as a prominent issue in the election.  Instead it feels like it's been relegated to the background; a backseat to affordability, and getting out of the pandemic.  For clarification's sake former MP Lisa Raitt recused as Transport Minister to fight for the riding.
Two-Way All Day GO Service Isn't a Sure Thing: Liberal candidate Adam van Koeverden lists this as one of his successes.  The federal funding is meant to cover 50% of the overall cost, estimated to be approximately $1 billion.  Worth noting as well that transit is a provincial responsibility.
Does Milton really care about an election? If the signage, or lack of it is any indication the answer is no.  I've had a chance to drive around.  A few Liberal signs, barely any Conservative signs.  I haven't seen any NDP or Green party signs around, although a few People's Party signs through older sections of town.  It all boils down to the question of why, and after a month of campaigning there doesn't seem to be a solid answer besides a desire for a majority.
Does it matter if the candidate lives in the riding? This campaign  features three parachute candidates.  NDP's Muhammad Riaz Sahi from  Mississauga, Chris Kowalchuk (GPC) from Oakville, and Nadeem Akbar (Conservative) from Ancaster.  In one sense it matters because they're not from Milton, and residents deserve someone who lives here that understands their issues, and lives them.  But the counter-argument to that is well, you can use the Internet to learn things, and talk to people.  Surround yourself with a good staff who know the area, and a candidate can overcome it.
Anger, frustration, and fear factor:  There's no shortage of all three.  Anger at calling an election, frustration at COVID-19 restrictions.  Fear for kids going back to school.  Businesses fearing for the future.  How is that going to play out? More People's Party of Canada votes? A Liberal majority? A Conservative minority? Whatever the outcome, those three will factor into it.
Voting Day is September 20, 2021.